Background
How Speech@Home came about
Speech@Home came about from the clinical experiences of working with parents and children with cleft palate related speech difficulties, or in some cases where children had similar sounding speech difficulties but no history of cleft palate. 
Unfortunately, there are long waiting lists with irregular appointments only, often few and far between. There are just not enough speech and language therapists and given there are huge needs for people with all kinds of communication disorders, this is unlikely to change in the foreseeable future.
The Speech@Home approach, which began in 2012, is based on discussions with many parents about their frustration at not being able to get regular therapy and importantly what they think would help them. Parents were very keen to learn how to help their children themselves. This led to the development of the Speech@Home therapy approach, but first it was necessary to know if it worked! A study was completed to find out if parents, undertaking therapy with their child in partnership with a specialist therapist, got similar results to typical local therapy. The results were positive. Trained parents supported by a specialist therapist were successful at undertaking therapy tasks with their children. Parents said that they saw their children's speech and confidence improve, and that the approach empowered them to help their children.
Drs. Debbie Sell and Triona Sweeney are speech and language therapists, specialised  for many years in cleft speech disorders. They have worked in cleft lip and palate teams in Ireland and the UK, and are fully committed to ensuring children with cleft speech difficulties get all the help they need. They had the privilege to work in Sri Lanka and Ethiopia where the speech and language therapy services did not exist at all or were very early on in their development and this was a further inspiration to them both to develop the Speech@Home approach.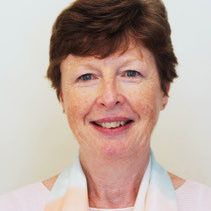 Dr Triona Sweeney
Dr Triona Sweeney worked at Temple Street Children's University Hospital (TSCUH) in different positions including Manager and Clinical Specialist in Cleft Palate (1985-2013), whilst completing an MSc in Phonetics, University of Edinburgh (1984) and PhD, Trinity College Dublin (2000). Until recently, she was an adjunct professor at the University of Limerick, where she taught the cleft palate/craniofacial anomalies module. Currently, Triona is a Consultant Cleft Specialist Speech and Language Therapist, a Founder and co-Director of Speech@Home and continues to lecture on the cleft palate course at the University of Limerick.
Triona's research interests include the development and evaluation of perceptual speech assessments in cleft palate and structurally related anomalies. She developed the Temple Street Scale for assessment of nasality and nasal airflow errors which is used nationally and along with Drs Debbie Sell and Anne Harding Bell, developed the Cleft Audit Protocol for Speech-Augmented, which is used for mandatory audit in the UK and Ireland. She has several publications on cleft palate speech assessment and intervention. She received the Clinical Excellence award at TSCUH in 2006.
She is an external speech representative on the Trial Steering Committee for an international trial of Timing of Palate Surgery; Deputy Chair for Cleft/Craniofacial subcommittee of the International Association of Logopedics and Phoniatrics; an Executive Committee member of the 14th International Congress of Cleft Lip and Palate and related Craniofacial anomalies (2021). Triona has volunteered with Operation Smile Ireland, and has been involved with the development of the Ethiopian speech therapy training course at Addis Ababa University.
Triona is an honorary member of the Craniofacial Society of Great Britain & Ireland (2018), and winner of a 2018 Social Entrepreneur Ireland Award with Georgina Wade (Cleft Lip & Palate Association of Ireland) in partnership with Debbie Sell for Speech@Home.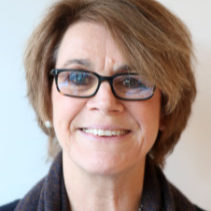 Dr Debbie Sell
Dr Debbie Sell was a clinician in the North Thames Regional Cleft Service at Great Ormond Street Hospital in London, where she worked as the Lead SLT in the Cleft Team and Head of the Speech and Language Therapy Department for many years. Debbie undertook her PhD studies based on the Sri Lankan Cleft Lip and Palate Project and was a founder of the speech and language therapy training course in Sri Lanka.
Now Debbie works in the hospital as a Senior Research Fellow in the Centre for Outcomes and Experience Research in Children's Health, Illness and Disability (ORCHID), focussing on clinical research, together with teaching, mentoring and supervising colleagues. She continues to practice clinically as an Independent Consultant Speech and Language Therapist. She is a Founder and co-Director of Speech@Home. 
Debbie's research interests have included the development and testing of perceptual speech outcome tools in cleft palate/nasal sounding speech, including the UK clinical screening tool Great Ormond Street Speech Assessment (GOS.SP.ASS.) and the Cleft Audit Protocol for Speech-Augmented (CAPS-A), used nationally and internationally. She has been involved in multicentre studies of speech outcome in the UK, Europe and America. Her main focus today is the investigation of parent led speech therapy intervention in young children with cleft palate with Triona Sweeney (originally named the PLAT project and now Speech@Home), and its implementation into clinical practice.
Debbie is widely published with more than 90 peer-reviewed publications, 17 chapters and is the co-editor of two textbooks. She has co-produced three teaching videos.
She has received several awards including an OBE for services to the NHS, Fellowship of the Royal College of Speech and Language Therapists, featured as one of the Independent on Sunday's top ten speech and language therapists and was a Distinguished Visiting Fellow at the University of Melbourne in Australia. She is an honorary member of the Craniofacial Society of Great Britain and Ireland and Honorary Senior Clinical Lecturer at the UCL Institute of Child Health.